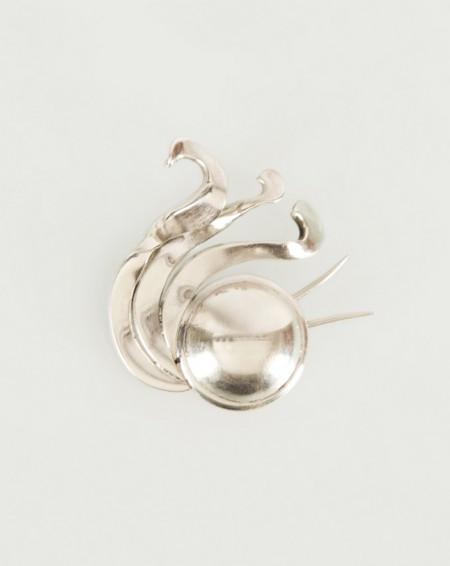 A chic touch to your more sober clothing.
Cristobal Balenciaga (1895 Getaria -1972 Javea). Haute couture, dressmaker between fashion and architecture. The model 114, a tailored suit, 1967 winter collection inspired this set.
Description: Silver 925. Weight 5.8 grams.  Long 3.8 cm.  Wide 3 cm.  Height 1 cm.
Gorostidi in Basque forest of holly leaves small tree full of shiny red berries sheltered by large beeches, a mythical landscape in the imagination. This collection rescues elements of this landscape to bring it closer to everyday life. It is the name that presides over all my creations.
Description: 925 and 6 rubies star. Not for sale. Using corporate and brand image.